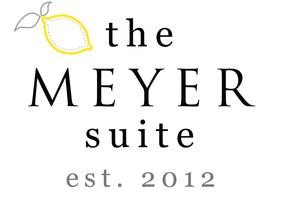 We've spoken before on an educator for our private service professionals called the Meyer Suite here and what sets them apart from other educators in the industry. With a focus around personal assistants, they offer a course called "Personal Assistant 101," which primarily is held in Seattle.  When we last spoke with them, a lot of talk was thrown around about different venues upcoming in 2015, and they did not disappoint.
"You will not find this type of workshop elsewhere. If you're curious about what it means to be a personal assistant, if you've wondered how people get these kinds of jobs, if you know you'd be really, really good at it, but can't seem to land the jobs you apply for, you will find nothing else like this workshop, which is run by someone who has insider knowledge of both the employer and employee side of private service. . . someone who had zero industry connections, landed several high-profile PA positions, and now works with clients who seek top talent for personal service positions.

This workshop is not your ticket to a job as a personal assistant; you will have some work to do on your end. But it will give you an overview of the profession, answer questions you have, provide some advice on how to make yourself an attractive candidate for the role, and allow you to network with someone who works with clients who hire PAs. You will walk away with something you can add to the "education/training" section of your resume that night!"

–          Elizabeth Meyer, Founder of The Meyer Suite
Elizabeth will be teaching her esteemed Personal Assistant 101 two-hour workshop and info session designed by herself.  Elizabeth will talk about the profession, what it is and what it is not, and what it takes to make yourself an attractive candidate for this type of position.
Elizabeth works with clients who seek highly qualified Personal Assistants throughout the country, so this is not only a chance to learn about the profession, but to network with someone who seeks PAs for open roles.
The workshop will be taking place on Monday, March 9, 2015 from 6:00 PM to 8:00 PM in Chicago, IL. Purchase your tickets here: https://www.eventbrite.com/e/personal-assistant-101-the-prerequisite-chicago-tickets-15344113657